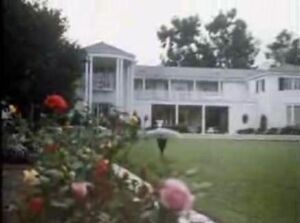 The
Colby Estate and Mansion
is the home of the Colby family in Los Angeles, California. Built by Andrew Colby and his stipulated that the "Colby house is Colby property" and it is declared "the heart of the Colby family." Originally, the Colby home was owned jointly by
Jason Colby
and his sister,
Constance Patterson
.
Outbuildings of the estate, includes the Colby pool house (which was frequented by Francesca Hamilton and Fallon Colby, chronologically), the Colby stables and Sable's studio on the beach.
Ad blocker interference detected!
Wikia is a free-to-use site that makes money from advertising. We have a modified experience for viewers using ad blockers

Wikia is not accessible if you've made further modifications. Remove the custom ad blocker rule(s) and the page will load as expected.